Research & Development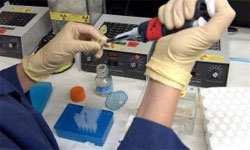 Besides of the implementation of processes specified by the customer, the product group RHE of MEISSNER company offers the transfer of product licences from renowned manufacturing companies, and possesses the detailed know-how to provide an optimum design for the offered synthetic resin plants.
Processes specified by the customer can be checked and adapted, if applicable, to their implementation in industrial scale in an all purpose pilot plant in the company-owned laboratory facilities for research and development located in Immekeppel/Bergisch Gladbach.
The constant and innovative development and optimisation of all plant parts shows in exceptional economic efficiency, reliability, and environmental compatibility of the offered synthetic resin plants.