Licensing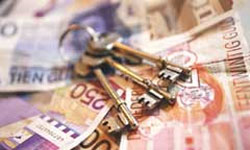 The know-how of the product group RHE of MEISSNER company comprises a whole series of well-proven plant types, which result from own research and development work in the company-owned laboratories and pilot plants at the research facilities in Immekeppel/Bergisch Gladbach.
Besides of the implementation of processes specified by the customer, the product group RHE of MEISSNER company offers the transfer of product licences from renowned manufacturing companies, some of whom themselves are manufacturers of the respective products - one more way of offering well-proven processes.
Starting from the know-how with the licence up to the engineering, supply and commissioning of a plant, a customer of RHE/MEISSNER receives all services from just one source.