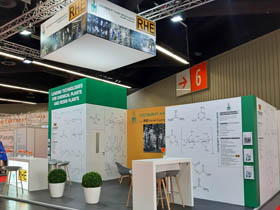 Excellent Response for MEISSNER including RHE on the ECS 2019
While presenting their activities and services mid of March on the European Coatings Show in Nuremberg, MEISSNER including its product group RHE Händel Engineering experienced a very positive response by their visitors.
The run to the MEISSNER stand was much greater than expected. Many long-standing business partners, as well as a large number of new clients, came to take the opportunity for intense professional discussions with our specialists at the fair.
Read more: Excellent Response for MEISSNER including RHE on the ECS 2019